SCROLLER - Social Networks
677 million messages and 80 million images – that's how many photos and messages get shared in the big social networks every day worldwide.
Those are numbers that one can hardly imagine, and they made the SCROLLER editors curious. So the second issue is all about social networks. Because, whether it's WhatsApp, Snapchat or YouTube, children encounter social networks at a very early age and use them intuitively.
The media magazine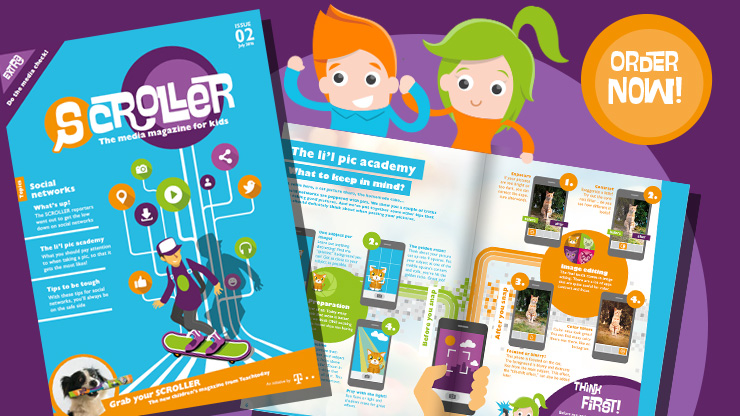 Read online here!
The new issue of SCROLLER!
Parents are often challenged by the questions: What do kids use apps and message services for? What happens when an image gets shared? The new SCROLLER offers children tips and tricks for using social networks safely.
SCROLLER - The media magazine
Visit the protected children's site from Teachtoday to check out SCROLLER together with your child or children.
Download SCROLLER
Here you can download the media magazine as a PDF and read the issue on your computer or print it out.

SCROLLER – Social networks
Whether it's Whatsapp, Snapchat or YouTube – kids today come into contact with social networks very early on. In the new issue of SCROLLER, youngsters ...
Read more
Read less
Order free sample as printed edition

We're taking orders for free printed samples, for whole classes too.
Would you like to subscribe to Scroller free of charge?*
yes
no
How will you use Scroller? (optional)