Our initiative
Reading Time: Minutes
Teachtoday is an initiative for the promotion of safe and competent media use from Deutsche Telekom. It offers help to children & teens, parents & grandparents, as well as educational professionals with materials and tips for teaching, parenting and growing up in a world where media is part of everyday life.
Data protection and privacy, copyright and online sharing are increasingly gaining importance in the course of digitization.

Teachtoday takes into account the different habitats and ways that children and young people use media within the family, at school and during their free time. Teachtoday's offers are applicable to specific, day-to-day situations. They are directly available for parents, grandparents and educators to put to use with children and young people. The initiative offers support both via its website, www.teachtoday.de/en/, and directly on site at your place of learning. Teachtoday also looks across borders and offers information about international best practice projects and is available in various languages. The children's magazine SCROLLER for youngsters ages 9 to 12 promotes safe and competent digital media use with exciting stories, puzzles and participative offers.
Review
Teachtoday was launched in 2008 as an EU initiative under the auspices of the former EU Commissioner Viviane Reding and implemented in many European countries by leading Internet, mobile and telecommunications companies in cooperation with the European Schoolnet (EUN). In Germany, Teachtoday was initiated in a partnership between Google Germany, Microsoft Germany, Telefónica Germany, Deutsche Telekom AG and Vodafone. In April/May 2014, responsibility for the Teachtoday initiative went over to the Deutsche Telekom AG and has been carried on independently in its own name.
Deutsche Telekom AG
Deutsche Telekom is one of the leading integrated telecommunications companies with around 245 million mobile customers and 25 million landline telephone and more than 21 million broadband lines worldwide (as of December 31, 2022).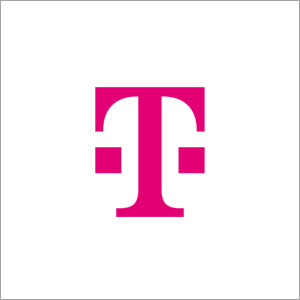 Cooperations
In collaboration with the Telekom country, subsidiaries in Austria, Romania, Poland and Croatia internationally and successfully implement the activities of their common initiative under the leitmotif "Live responsibly. Enable sustainability."


T-Mobile Austria
T-Mobile Austria is the second largest Austrian mobile network with approximately 4 million customers and around 1300 employees. With its "Connected Kids" school initiative, the company allows thousands of schools to update everyday learning through the use of the Internet and tablets.

Telekom Romania
Telekom Romania offers comprehensive, innovative and easy-to-use mobile and telephone services tailored to customers needs. As the largest integrated provider in the Romanian market, the company employs over 7,000 workers and services more than 6 million customers (as of 2014).

Telekom Poland
T-Mobile Polska is one of the three leading suppliers in the Polish mobile phone market. With a workforce of nearly 5,000 employees, the company enables a broad audience (almost 16,000 customers) to enjoy equal participation in the opportunities of modern technology.
Telekom Croatia
Hvratski Telekom is the leading provider of telecommunications services in Croatia. As the only operator, the company offers its almost 5 million customers the full range of landline and mobile services, data transmission, Internet and international communication.
Telekom Hungary
Telekom is committed to children's safe use of the internet and uses its best endeavors to support it. The company supports this effort with controlled content, advise, education and events organized for children and their parents alike to be prepared for the exposures and dangers of the digital world.
Telekom Montenegro
The core business of Crnogorski Telekom A.D. covers products and services for landline telephones, broadband internet, mobile voice and data as well as ICT services and solutions. The company provides a comprehensive range of landline, mobile and internet communications services, offered under the brand "T".
Further information
Take a look, what the Telekom is doing to protect Young Internet users.