For Families and Learning Groups
Reading Time: Minutes
Our Media Competency Test is a playful introduction for children ages 9–12 to learn how competent they are in dealing with digital media.
Having competent skills with digital media is becoming increasingly important. It's already important for children and adolescents to be able to use media creatively and safely, to communicate via media as well as understand and evaluate the information they find. This is where you can used the Media Competency Test from Teachtoday.
Media Competency Test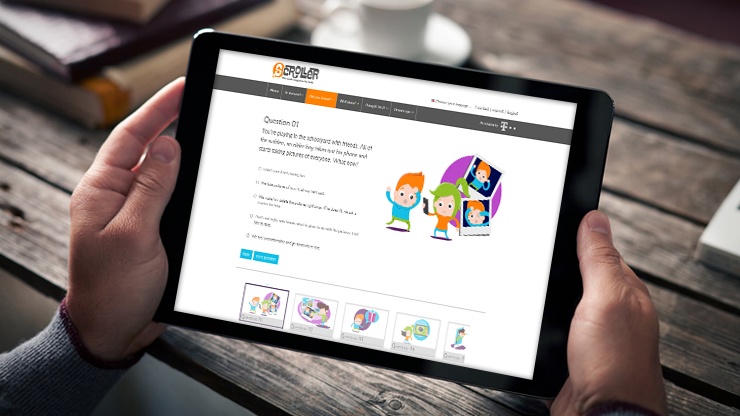 Start now!
The competency test can be administered directly by parents, something they can do together with their children. But educational professionals can also perform the test with their learning groups as well. For groups there is an access code that educational professionals can use to generate access keys for each learning group and view their test results in privacy.
The Media Competency Test
Find the Media Competency Test on the protected children's page from Teachtoday and use it to find out how well your children or learning group deal with media, together.