When people form an opinion, they often agree with the majority. This is a long known phenomenon.
What is new is that social networks make use of precisely this phenomenon and thus significantly contribute to the formation of opinion. This is how the opinions of individuals can be exploited by clever networking and frequent posts – and especially with the use of
Bots
– in social media to suddenly result in a whole movement. It is all the more important, then, to constantly question and reflect on web content.
An example of opinion formation: the majority illusion
Studies have shown that what people in social networks perceive to be a majority opinion is often nothing more than an illusion. An American researcher Kristina Lerman of the University of Southern California has been working on this issue. She found out some remarkable things in connection with social networks and opinion formation: The process of how opinions are shaped has taken an entirely new dimension with the advent of social networks like Facebook or Twitter. She shows this in the following example.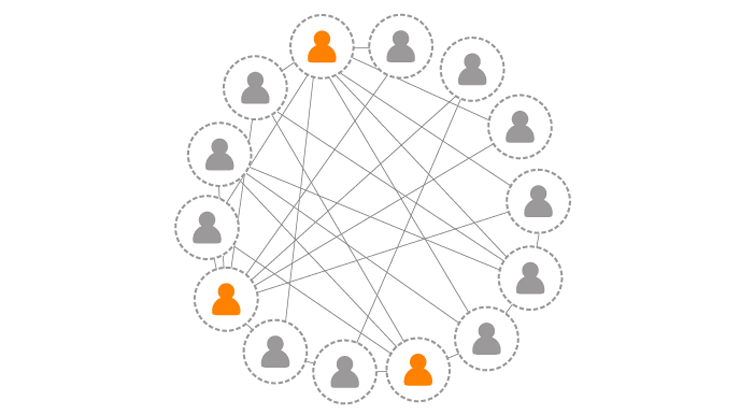 The 14 icons in the graphic above represent 14 different persons who are active in social networks. The three orange-colored individuals espouse an opinion that differs from the opinion of the gray people. So, it's an opinion that is only held by the minority (3 from14). But the orange nodes – as opposed to the gray ones – are very active. They are connected to many more nodes, and especially important is that they are also connected to many gray nodes.

The more often they post their opinion on a certain topic, the more all of their "friends" are confronted with it. If the gray people – as shown in the graphic– are then also less active and are friends with more orange than gray people, they are presented with an illusion that the orange opinion is the majority opinion. The inclination is then to succumb to the illusion – even if in fact only a minority held the opinion at the outset.
Important terms on the subject
In the current debates on the formation of opinion several important terms are actually resurgent, some of which have been around for a long time in areas of research on freedom of expression and media effects.
More in our "Opinion formation" dossier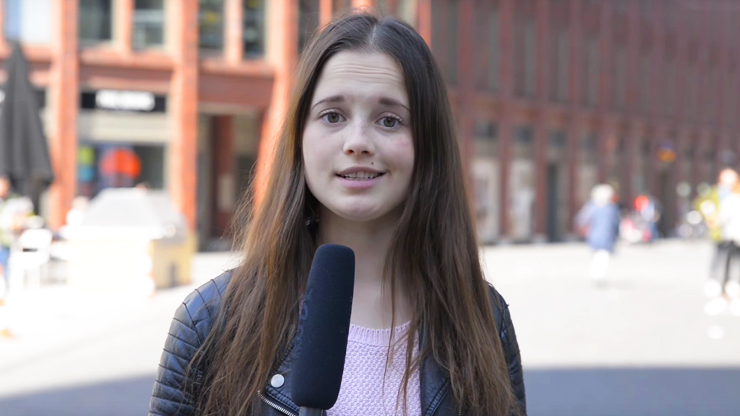 Social media can influence the personal views and opinions of children and young people.
Digital opinion leaders

Social networks are great for spreading useful information but there's a lot of false information out there, especially on such networks.
Fact, fact, fake, fact