Quick check on video portals
Reading Time: Minutes
The world of video portals promises attention and participation. Portals that enable live-streaming, i.e. real time video broadcasting, are also becoming ever more significant online.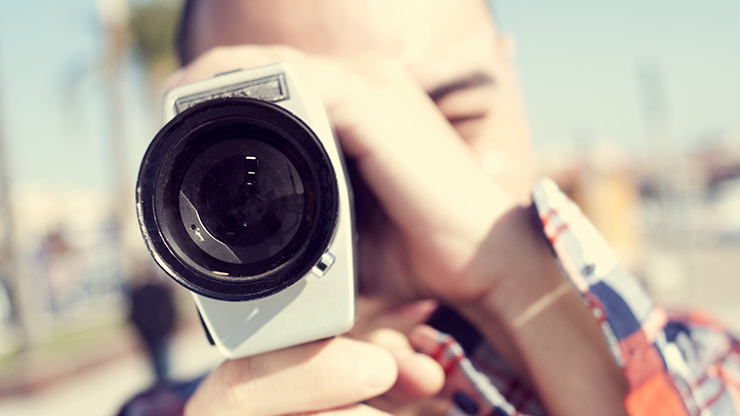 Children and adolescents don't use platforms like Facebook so much anymore. They no longer regularly maintain their profiles, partly because adults that they know are also active on Facebook. Live streaming, however, is new and exciting to them. This quick check offers an overview of how live streaming is used and the risks that accompany it.
Facebook Live follows on the heals of other live-streaming portals success. The company wants to stream big events like sports matches and concerts on the one hand, and enable their users to stream video themselves on the other. That way, users can search for streams from "friends" or famous people. Facebook's settings for live streaming are automatically set to "public." That means: Every user on Facebook and even viewers not on Facebook can see the video. If you don't want this, you can set the stream to only be shown to a specific group, like family members or individual "friends." People can live comment on all of the streams as well, they can also send emojis, which are then displayed in real time.
Meerkat is a free app for streaming live video. Originally the app was linked to Twitter, until Twitter created its own live-streaming service, Periscope. Once it came to market, access to Meerkat through Twitter was blocked. When installing Meerkat, the program's basic settings require use of the phone's camera and microphone. All streams are public on Meerkat and there is no way to limit who's watching. So the danger is that what is actually private content might get shown to a large public.
Periscope is like Meerkat. It's a mobile app for video streaming in real time. One can only log in by registering with Twitter or with a telephone number. Live streams can be commented on and rated. Unlike Meerkat, there is a possibility to restrict the audience. One can also choose who they would like to follow and will be informed via Twitter when that person starts to stream. All live streams are saved for a 24 hour period after being broadcast and then they're no longer available. A few broadcasts, however, may be saved to one's smartphone permanently.
With Snapchat, photos and short videos can be sent and viewed, but then they self-delete after a short time. In order to use Snapchat the new user has to create a user account with the company. Before a photo or video is sent, the sender has to set the amount of time in seconds that the receiver gets to see the image or video. The maximum is 10 seconds. For those who know how, though, it's relatively easy to find the sent files in the folder structure of the phone and restore them. So photos and videos are not really deleted for good.
Twitch is a live-streaming portal for broadcasting computer games. Users can register here for free and play any game they like while broadcasting their game play. The principle is similar to the "let's play" concept where users watch other players play online games. Along with specializing on online games, Twitch has another unique feature called "Cheering" to show support: By buying and cashing in so-called "Twitch Bits," viewers can "Cheer" players via chat and reward them with money. The "Bits" are purchased with real money.
YouNow is a free live-streaming video platform from a company based in the United States YouNow Inc. It also comes as a phone app. The platform is popular with young people, partly because they are largely among each other. That's because adults have not yet discovered YouNow. Users can record themselves with the camera on their smartphone, tablet or laptop. They can also chat with other users in parallel. Even YouNow users who are not registered with the services can watch the live streams; they just can't make their own videos or use the chat function. The only requirement to join is to open an account with Facebook, Twitter or Google Plus.
YouTube is a subsidiary company of Google Inc. and probably the most well known internet video portal there is. The portal allows users to post videos, comment and watch content for free. If you want to post something to YouTube, you need an account. A YouTube user's individual website is called a "channel." Surveys with young people ages 12 to 19 about the most popular YouTube channels reveal that girls mostly visit channels with themes like "beauty" and "lifestyle" while boys prefer themes like "computer games" and "comedy."
Whoever has a YouTube channel can also use YouTube Live to post their own live stream online. Other YouTube users can participate, comment and rate the streams.
Especially children and young people sometimes reveal a lot about themselves to appear more interesting to viewers and to get more likes and fans. But live streaming runs the risk of violating others' rights. So children and adolescents have to remember: It all goes live. There is no way to undo or edit what is already said or done. It's all the more important, therefore, that adults keep an eye on what offers children and adolescents are using, to check if they are sharing things about themselves on a live stream and with whom.
Read more in the dossier "Video Portals"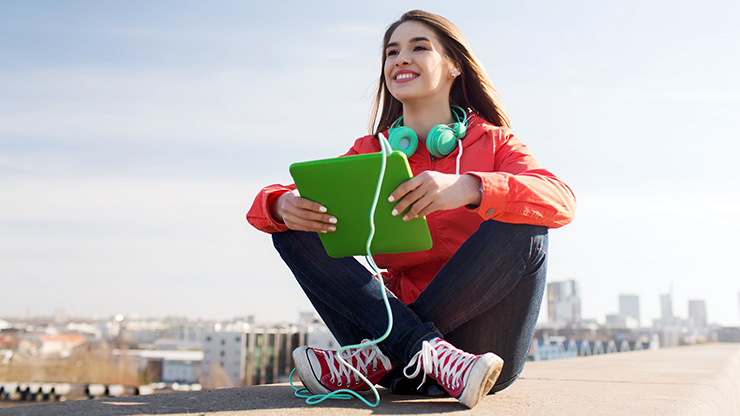 Video portals are among the most popular sites that children and young people use in the digital world today. The selection of portals and platforms out there is very large.
Background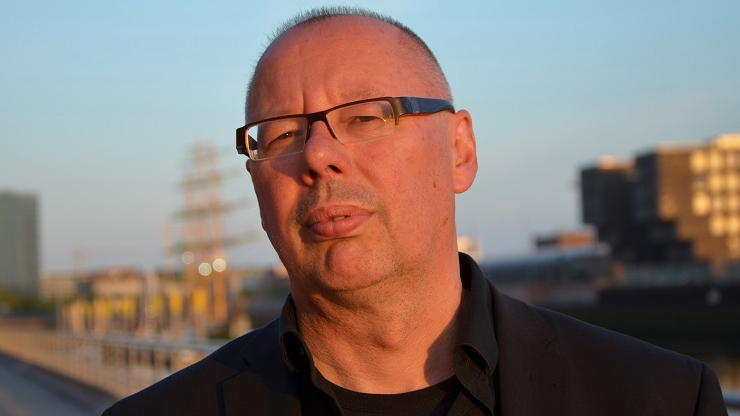 Markus Gerstmann knows, thanks to his daily work with children and young people, the importance of video platforms for the younger generation.
Interview: Education by censorship is unadvisable
Graphic: How to make a good video?
Children's Page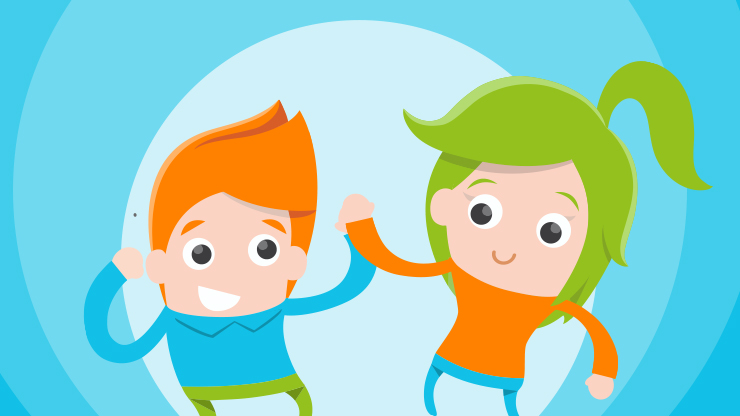 This way to Teachtoday's tips for kids with their first cell phone.
Tips for children
Share this article!
Post the article with one click!
Share