The test for teens
Reading Time: Minutes
Adolescents use digital media as a matter of course. Media competency is, however, not just about knowing how to use various devices and software applications. Rather, the model of media competency includes creative and safe use of digital media.
Our Media Competency Test is a playful introduction for teens ages 13–15 to learn how competent they are in dealing with digital media.
Media Competency Test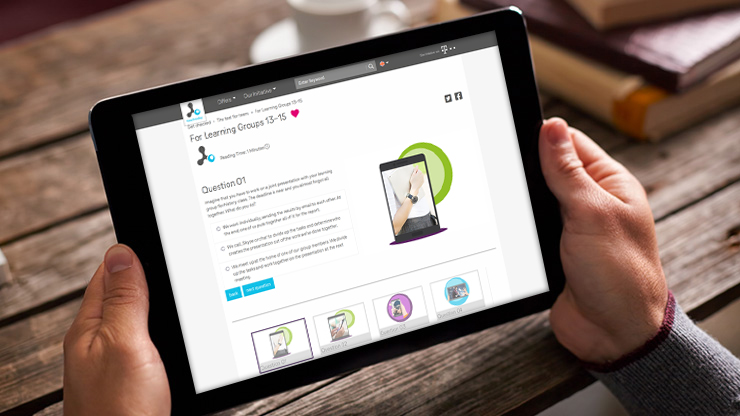 Start now!
The competence test can be used directly by young people. But educational professionals can also perform the test with their learning groups as well. For groups there is an access code that educational professionals can use to generate access keys for each learning group and view their test results in private.
The test for learning groups
Use the test for teenagers to see how fit your learning group is in dealing with digital media.