Summit for Kids 2015
Reading Time: Minutes
On November 18th, 2015, Teachtoday's "Summit for Kids" took place in Bonn, Germany. The topic: safe and competent media usage. Over 150 children from across Germany traveled to Bonn for the event. Alongside workshops and activities, the highpoint was revealing the winner of the international competition "Media sure! But secure."
At the BaseCamp in Bonn, a former warehouse that was repurposed into a hostel in the south of Bonn featuring a full retro caravan, good old American airstreams and Trabbi cars. This is where over 150 children gathered for the Summit for Kids. The aim of the summit was to raise children's awareness of responsible behavior when dealing with digital media. KiKA moderator Tim Schreder led us through the day.

After a light war-up round of "Decision Jumps" from Teachtoday's Media Obstacle Course and a welcome from Birgit Klesper of Deutsche Telekom, the children were divided into four groups. The groups then went to work on media use in four respective real life contexts: family, school, free time and the big wide world. The children had exciting discussions on these topics in respect to media use in each lifeworld, like: "A week without Internet or phone? No prob!" They crafted colorful collages together with their chosen topic in mind. Afterwards, the children got to present their artworks on stage. Another splash of color was added by our graphic recording artist, who documented the whole event with comic-like drawings.

Topics like viruses, chain letters and disturbing content on the Web are definitely food for thought for our young participants. It's something that stimulates much desired exchange between children and grown-ups:

"I hope that I won't become the kind of mother who monitors her child's phone, but I would definitely ask them what they upload quite often."

After this workshop phase, the children could enjoy a long awaited moment: the announcement of the winners of the "Media sure! But secure." contest from Teachtoday. Short films presented finalist projects for the award ceremony; amazingly the films were produced on-site during the event. In addition to Birgit Klesper, laudatios were given by Gabriele Kotulla from the Deutsche Telekom, as well as the journalist Christine Brasch and media and education experts Prof. Dr. Silke Grafe and Prof. Dr. Gerda Kysela-Schiemer.

While the event wound down, the children eagerly took the opportunity to snap selfies with moderator Tim Schreder and get autographs – an eventful summit devoted to media competence came to a satisfying end.

Further information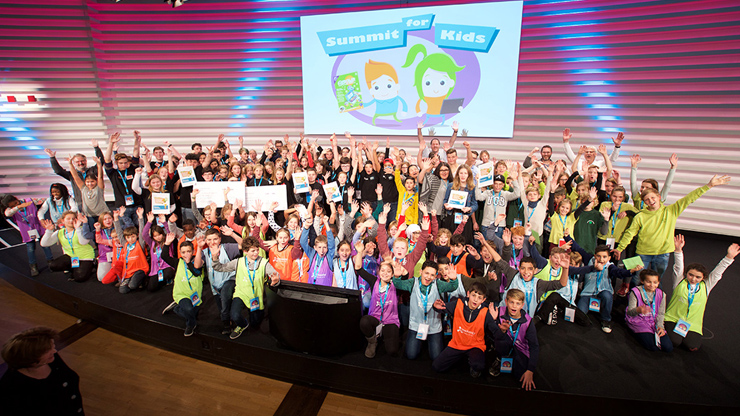 Over 120 children were offered the opportunity at the "Summit for Kids" to strengthen their safe media usage in a playful and exciting way.
Summit for Kids 2017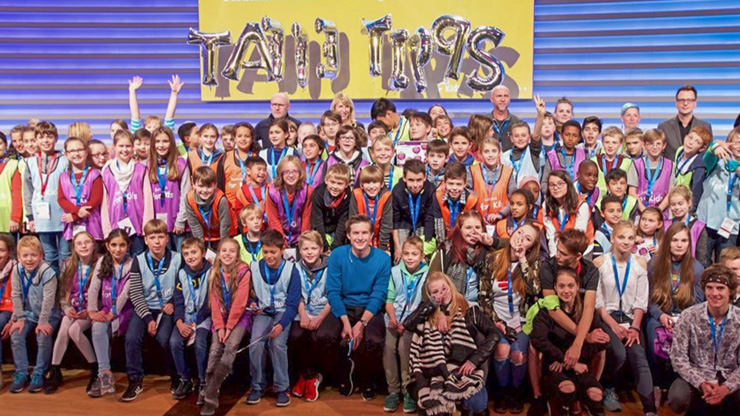 On November 04, 2016 Teachtoday held its "Summit for Kids" in Bonn, this time on data traces and security. Find out more!
Summit for Kids 2016