The First Very Own Cell Phone
Guidelines for Early Mobile Use
While buying school supplies, parents get asked by their kids ever more frequently: "Do I finally get my own cell phone?"
Our Mobile Guide at a Glance
Many children start wanting their own cell phone already at a young age, usually upon entering elementary school. And many parents like the idea of being able to reach their children any time. That's why it's hardly surprising that the number of children with their own cell phones at age 6 or 7 is on the rise. Equal to that upsurge is one in the number of issues, opportunities, and challenges.

This Mobile Guide offers help to parents in competently and safely attending to their children who get their own phone.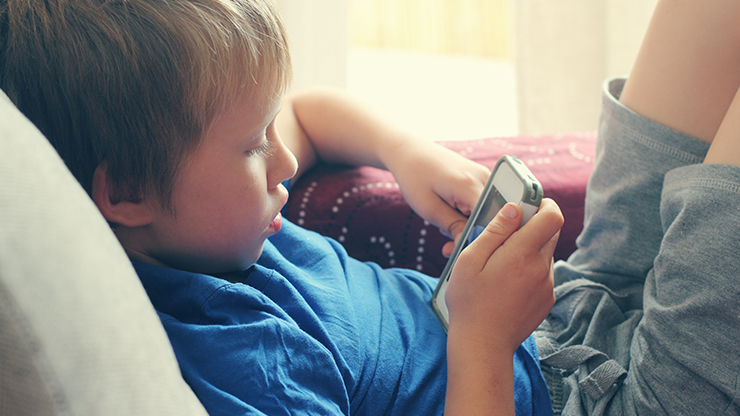 But the Mobile Guide doesn't end with the family, because mobile phones also make it to school in book bags and backpacks. That's often also due to the fact that parents want to be able to reach their children. Educational institutions, like schools, thus have to adopt a position: ban cell phones from the whole school? And what about exceptions? What do the parents think? And the list goes on.

This Mobile Guide points out where parents' and educational professionals' questions intersect and offers some answers and support.