"Self-made cell case"
Reading Time: Minutes
Responsible use of media put into practice
A cell phone case is a handy thing. It protects the display from scratches and looks good. Especially when you design the case yourself. This is not only fun, it is also a great opportunity to get into a conversation about media use.
With a click through the image gallery, the project idea "Self-made cell case" shows how to design and make a mobile phone sleeve quite easily yourself. Meanwhile, the section also shares tips and methods one can use to talk with children about mobile usage times and breaks.
Project procedure
Cell phones are carried almost everywhere nowadays, even by younger children. Adults and children – but even children and adolescents amongst themselves – don't always agree when and in which situations it's better not to check one's phone right away. Crafting a self-made phone case is a good way to introduce the topic for discussion.

During the handicraft (for example, in small groups at several tables) the children can talk about their opinions on the topic of use times and breaks and discuss them with each other. In doing so, the children share their own experiences in everyday life – whether at home, with the family, among friends or in public (for example, during their schoolbus ride). Using the "round robin" method, the points discussion are written down and later presented and discussed.

The project idea is so flexible that the "round robin" method may be carried out at the beginning or at the end. Additionally, the project idea is good for use in the family, too. Here all of the family members can exchange about their views.
At the beginning, the craft supplies and instructions are handed out to the small groups of 4 to 6 children. The entire learning group is also called on to use the craft time to discuss personal experiences in cell phone use. The following impulse questions can be helpful:
Do you know how long you use your phone each day?
Does it bother you when your friends write messages on their phones while you're trying to tell them something very important?
Do you think it's a good thing to turn off or switch the phone to silent from time to time?
When and in what situations?
Recording results: Cell phone case
Social form: Individual work with group discussion

The "round robin" method: After the children have designed their own cell phone case, each child is given a piece of paper. On the paper there's a statement about the subject (e.g. "Children under 12 should only use their smartphones for important telephone calls"). The group should then be asked to write down their thoughts about this statement. After a certain time (approx. 3 minutes), the paper is passed to the next group.
Recording results: Statements
Social form: Group work

After the statements have made the rounds, the results of the entire learning group are presented and categorized together.
Recording results: Presentation
Social form: Presentation to whole class

Learning objectives in the areas of competence
This project idea can be used in various educational institutions and is ideal for pursuing the following learning objectives in these general competency areas:
Getting children and adolescents to deal with the topic of media usage times based on real-world experience and for them to train their ability to reflect and make good choices. Thus they will be able to approach the topic from different perspectives and to develop their own points of view.
The children and adolescents
are capable of discussing without prejudging the results.
can identify problems and issues.
The children and adolescents
set goals for their own media usage patterns.
monitor their own behavior.
The children and adolescents
can formulate their own opinions.
exchange arguments and learn to find a joint solution.
The children and adolescents
deal with the topic in a creative way.
take responsibility based on respectful interaction with each other in regards to media use.
Read more in our dossier "Mobile Guide"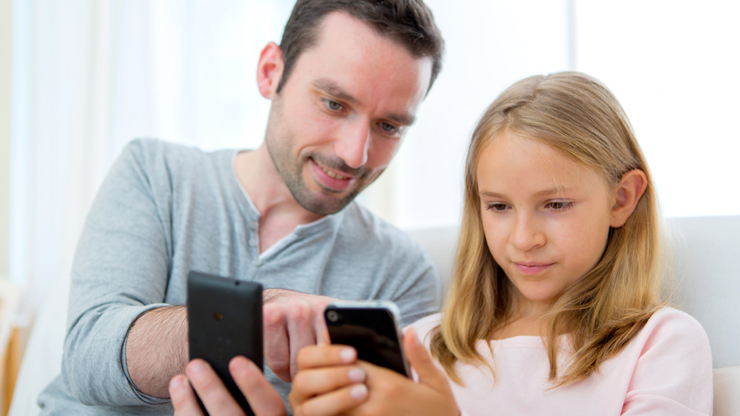 The question comes up in nearly every family whether the children should have their own cell phones or even smartphones. And more and more frequently the answer to this question is yes.
Multimedia all-rounders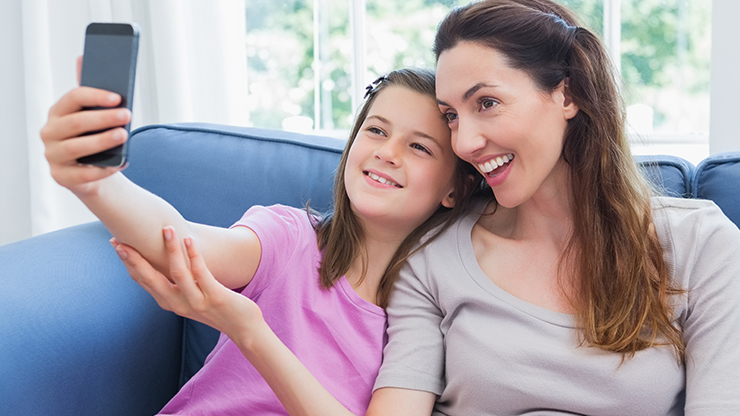 More and more children are receiving their first mobile phones around the time they start elementary school. Meanwhile, today's cell phones, esp. smartphones, have more and more features and are no longer for just making phone calls.
Rules and tips for parents
SCROLLER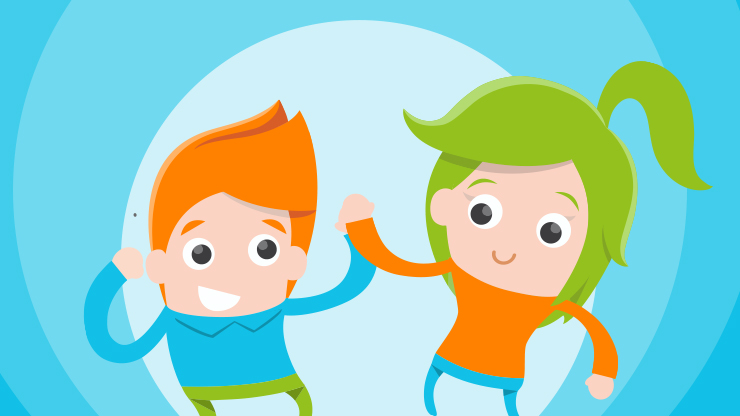 This way to Teachtoday's tips for kids with their first cell phone.
Tips for children
Share this article!
Post the article with one click!
Share