Few years ago, an unusual April action on the Internet platform "Reddit" caused a sensation: In the category "r/games", where usually game addicts exchange their opinions, the moderation team lay down their work.
They lament, "the belittling, condescending, vindictive and pessimistic attitudes we see in our daily work are disturbing..." An April Fool's joke this is not. The moderation team has had enough of "transphobia, homophobia, Islamophobia, racism, misogyny, pro-pedophilia/pro-rape s statements, and biting personal attacks against others."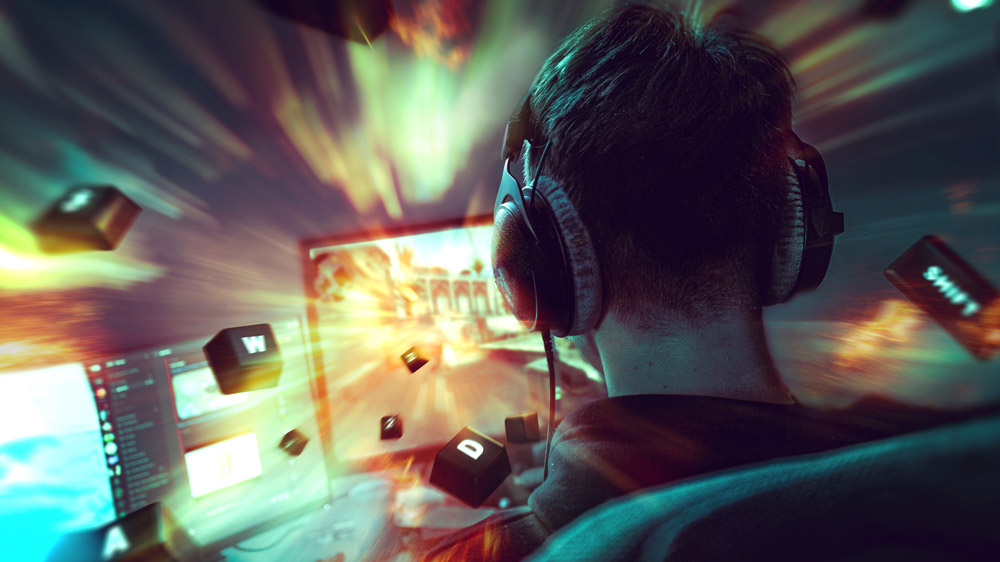 Toxic culture and closed communities
Blogger and researcher Anne Ladyem McDivitt writes about a "Toxic Video Game Culture" and the resulting reluctance to call oneself a gamer (or gamers), even if one loves to play. Studies prove her right: only 10 percent of video game players in the U.S. feel they are "gamers," and women especially have a hard time with it.

The problem is also known from the ESport game community: "Young and toxic - So cheeky were esport stars" is the almost admiring headline of an esport portal, and the way the problem is dealt with is echoed in it: Players and the industry itself often justify themselves by saying that "trash talk" is part of the game and just a form of language.

Almost 50 percent of Germans play video and computer games. But as different as the games are, so are the people who play them. The majority just want to play, a minority enjoys game spoiling and fissures. With racist or sexist insults, sexual abuse, trolling, stalking, or extremist manipulation, they poison gaming communities and have a corrosive effect that extends into society. The term "toxic" describes this corrosive and socially inappropriate behavior in online communities.
What promotes toxic behavior?
Competition and rivalry. Numerous online games are structured to emphasize winning and winning. Fun seems to come only on the winning side.
Anonymity. The use of nicknames, unmoderated chats, and uncontrolled access to some chats reinforce the feeling that utterances during online games have no consequences.
Counterfactual thinking. If something undesirable happens, many people tend to engage in this psychological phenomenon, imagining an alternative event: "If that person had done this or that, I'd be winning now."
Negative social culture. In a social environment where there is little empathy, where people are silent about insults or discrimination, and where other ways of living and thinking are not respected, it is a matter of time before the difficult environment is reflected in difficult behavior.
The interactive moment in the game and in the exchange with others quickly creates a sense of community. In a US study , 88 percent of online multiplayers report positive social experiences. People help each other (50 percent), make friends (51 percent), and it is not uncommon for partnerships to develop. However, around three quarters of gamers (74 percent) have experienced disruptions, 65 percent have experienced severe harassment, and 29 percent have been doxed. Negative emotions are fed in more unfiltered - you can get an impression in the collection http://fatuglyorslutty.com. From flaming, to bullying, to targeted character assassination campaigns, bad feelings on the Internet can quickly spiral into unrelenting hatred. The mixture of private disappointment, slander and right-wing conspiracy theories reached a dangerous level in 2014 with Gamergate.
Cyberbullying refers to insulting, threatening, exposing, or harassing people using communication media such as smartphones, emails, websites, forums, chats, and gaming communities.
Both terms from English mean to blaspheme or insult. By using extreme exaggerations, puns or problematic metaphors, game opponents, persons or groups of persons are belittled and put down.
Grooming, from English "to initiate," describes various actions that prepare sexual abuse on the Internet. The perpetrators build up trust with the children, manipulate their perception and involve them in dependence and bondage. In this way, they ensure that the children do not confide in anyone.
Trolling, from English, is actually a special fishing technique in which you drag a fishing line with bait behind a boat. Troll posts are provocative and are meant to disrupt and distract the flow of communication.
The term doxing or doxxing borrows from the *docx file extension for document. It means the compilation and publication of personal data on the Internet. Doxing violates the Data Protection Act and is a criminal offense.
Flaming is English and means "to set on fire". This refers to comments that are intended to provoke other participants. They are often insults or unobjective arguments. If there is an exchange of blows, one also speaks of flame war.
The term GamerGate# covers incidents that initially spread uncoordinated from a private war of roses to other individuals on online platforms of game communities in 2014. The communication rapidly bundled into a broad anti-feminist movement and finally combined with right-wing extremist ideas fomented by Steve Bannon to form a political movement. This resulted in numerous criminal acts: such as doxing, stalking, bullying, and the like.
Memes are called small digital images or image-based media content with which exchanges take place. They are popular because images are quicker to understand than text. The image statements are concise, but rarely clear or precise, so no one has to justify specific content.
Twitch or Twitch.tv is the name of a live streaming video portal. It is mainly used to broadcast video games.
Computer games, software, movies, series or computer devices are sold on the internet distribution platform Steam. According to the manufacturer, there were over one billion active user accounts in 2019.
Reddit is called is a website where registered users can post content such as opinion pieces, questions, testimonials or similar. A content can consist of a link, a video, an image, a poll or a text post. The website is divided into different topic categories, the subreddits. Users can rate the posts positively or negatively in each case.
Extreme language and extreme sentiments
Radicalization develops insidiously, and those who recruit young people for radical ideas know where to find them and how to win them over. Right-wing radical groups like to hide their ideologies behind black humor or irony. On the one hand, this allows them to squirm out of it ("it was just fun"), and on the other hand, it successively dulls their target objects. "Funny" memes that are exchanged can be used particularly well for this purpose. Radical views are thus trivialized and played down.

This is not without consequences for the gaming enthusiasts themselves. Almost 40 percent of those surveyed said they are now very suspicious of who they get involved with when they play games. Female gamers are particularly wary: they don't use voice chat and change their usernames so they can't be identified as a woman. About a quarter of gamers avoid certain games after bad experiences, and 62 percent want the gaming industry to do something about it. Online deradicalization intervention programs like those found offline do not yet exist.

Making children and young people aware of hidden, racist, radical or extreme right-wing positions is certainly a first step. Thinking together about tactics for cleverly countering nasty jokes or flaming without participating in outbursts is another step. The problem of a poisoned gaming atmosphere has meanwhile also made some gaming companies take notice. Electronic Arts is considering creating a "player council" (https://www.dw.com/en/how-to-deal-with-a-toxic-gaming-culture/a-50075300), and Riot Games is experimenting with rewarding positive behavior in its League of Legends game. Persistently reporting harassment to game companies is also a possibility. Or just breaking the silence elsewhere.
What can parents look out for?
Just as parents are concerned with their children's social environment in real life, they should also ask themselves who their child is playing with in the virtual world. In computer games and the associated communication platforms, it is not possible to tell how old the people are with whom the child is in contact. Setting up a separate server restricts the circle of players. Game servers in schools would be just as useful.
Accompanying the child into the new, virtual world, watching game progress and playing games together is one of the responsibilities of parents, even if they have never played computer games themselves. Parents should know how chats work, how people can be blocked or how the chat function can be partially or completely switched off.
Part of media education is teaching children never to give out personal information. No Whatsapp or email addresses, no personal data such as name or age, and certainly no photos. Children should develop a critical and questioning attitude at an early age. Above all, they should learn to say "no."
Openness and a willingness to talk are important components of successful media education. Bans on playing as punishments, on the other hand, are problematic and are more likely to lead to children playing secretly and then hiding difficulties in gaming communities or chats.
The Reddit moderation team dismisses its subscribers with the evocative words, "Our different experiences make up the diversity of the content we consume, and by allowing ourselves to appreciate those differences, we change our perspectives and interpretations; this is true not just for games, but for life as a whole."
Read more in the dossier "Gaming".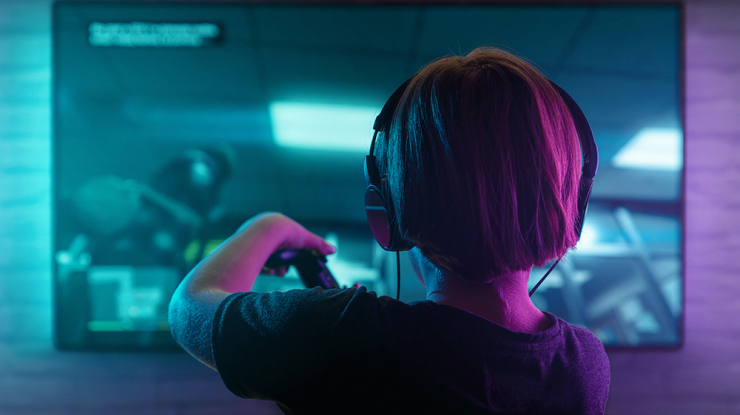 "Gaming is actually a fun universe... Gaming could be pure happiness, but unfortunately not if you're a Black woman."
Anyone can be who she wants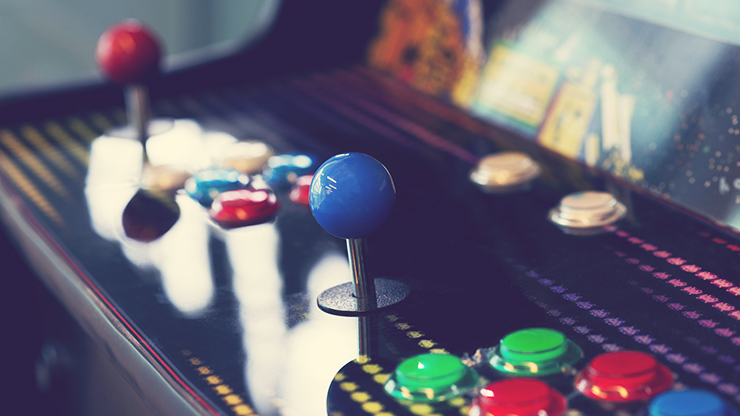 Computer games are an integral part of our everyday life today. They have become an important defining medium.
Digital games
Big Data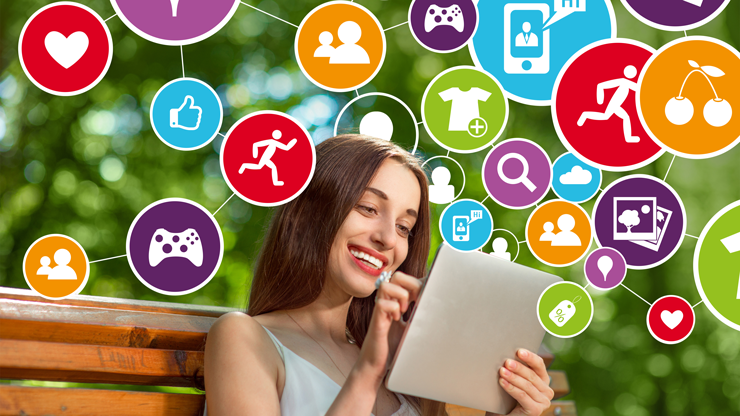 In the digital world today, huge quantities of a wide variety of data are collected and evaluated automatically.
More information
Share this article!
Post the article with one click!
Share