Action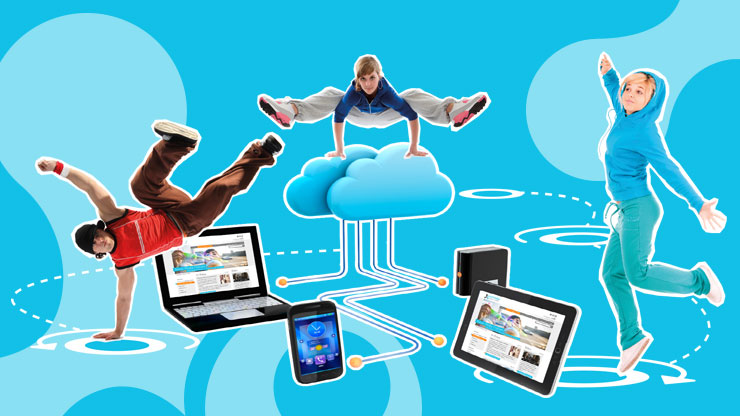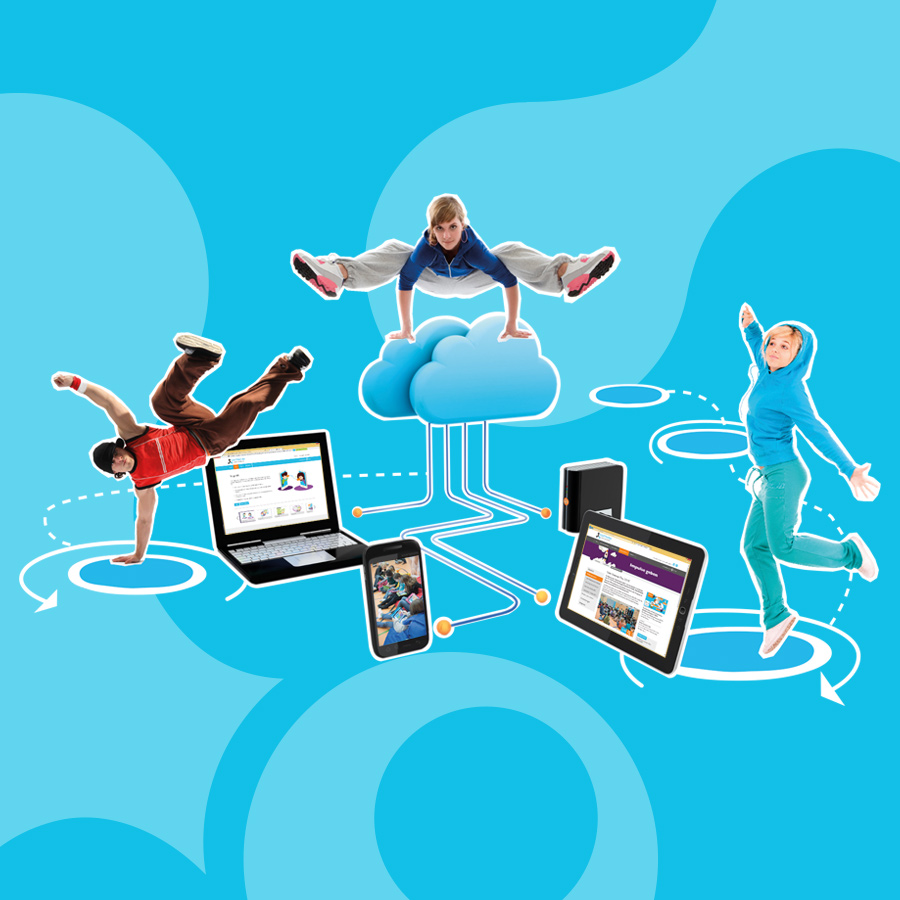 The Media Obstacle Course
The media obstacle course is aimed at children aged 9 to 12 and encourages fun and movement so as to think about their own media use.
Project ideas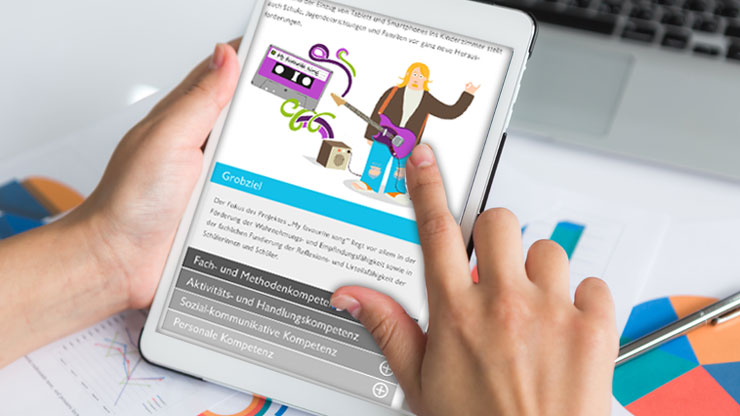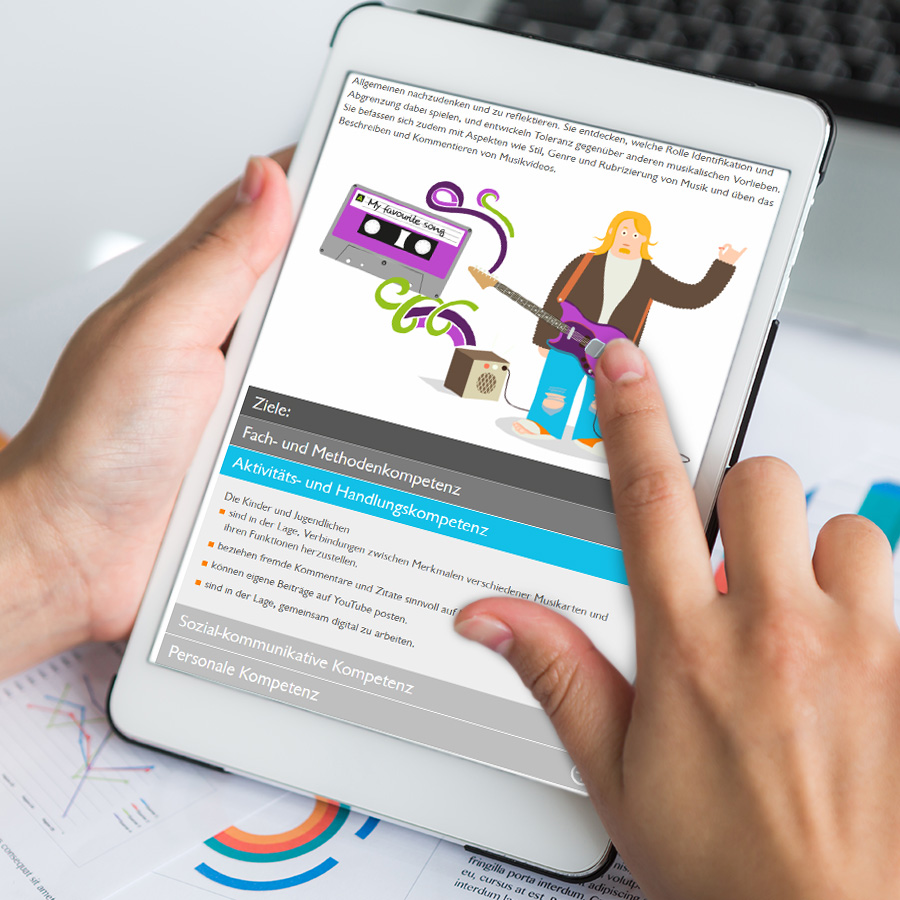 Practical with Media
You want to make lively and interesting projects with digital media, as a family or a class for educational institutions? In this section, you will find exciting ideas to get started on right away.
Media magazine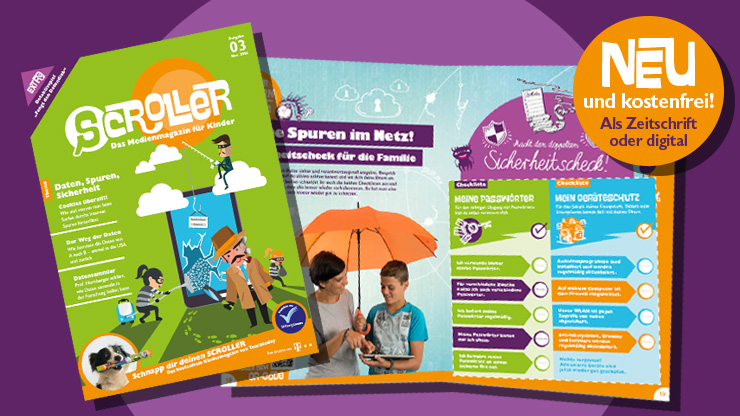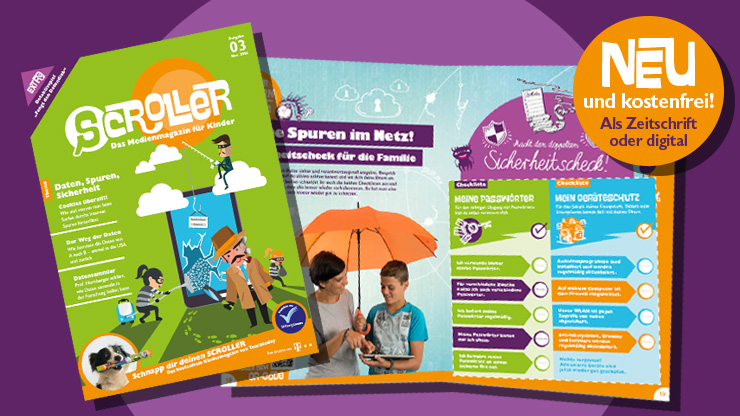 SCROLLER
Traces, data, security – the new media magazine for children is all about privacy protection. Get informed with illustrative graphics and great tips about cookies, strong passwords and co.