Questions and Answers
Reading Time: Minutes
Every week in the schoolyard, kids hear about some new app – a totally must have. And it's not rare for these apps to have functions that leave adults scratching their heads. Questions pop up left and right. How should one deal with in-app purchases, for instance?
So you're ready with the right response when your children or your students come to you about such things, we've put together some frequently asked questions and their answers.
Do you still have a question that you couldn't find among our FAQs? Send it to us. Either via email directly to contact@teachtoday.de or via our social media channels.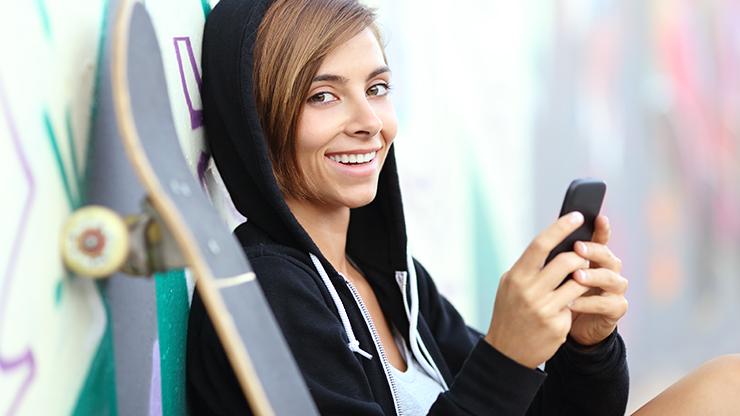 Many apps are free of charge. Hardly any apps cost more than a few euros. So, of course, this begs the question: How did providers of game apps manage to sell 315 million euros in the first half of 2015? According to the German Federal Association of Interactive Entertainment Software (Bundesverband Interaktive Unterhaltungssoftware, or BIU) purchases of apps were down by 17 percent in 2015 as compared to the previous year; however, games apps posted revenue growth of 31 percent. The reason: in-app purchases! These are called micro-transactions and they increased by 36 percent in 2015. Of the 315 million Euro turnover with games apps, 295 million euros were accounted for by in-app purchases. Overall, games apps are the powerhouses of the industry. 85 percent of revenue made with apps worldwide are due to games.
There are special extras that can be bought in many apps. If the user wants these extra functions or to progress faster through a game, she has to pay extra. In-app purchases are made in the online store where the app is bought: Apple's operating system iOS therefore allows you to buy with your iTunes credit at the App Store and Google's Android system lets you charge whatever payment method is saved for you in it's Google Play store. Before installing an app via one of the official app stores, users get a notification as to whether it contains in-app purchases. Every single in-app purchase must be confirmed separately. But the quickness of smartphone use can unfortunately lead to clicking without really looking. And in a snap, you've made an in-app purchase. This happens not only to children but adults, too.
Most importantly, all apps should be used with care so that you don't make accidental purchases. And app providers make most of their money through in-app purchases, thus they design their apps especially so that it's easier for users to spend extra money. In order to advance more quickly in a game, players are given the opportunity to pay just two euros, for instance. So as a user, you should definitely be aware of how in-app purchases work, also in order to help children develop their skills in using apps competently. For children, there are ways to protect them so that in-app purchases can only be made with the parents' agreement. If you want to know more about how this works, learn more in the online training section of this dossier. If you've already had the experience of your child accidentally spending money with apps, in Germany, you're local consumer support center (Verbraucherzentrale) should be able to help with tips and advice.
User data is also valuable and even a form of currency for app providers. For example, some apps access your contact list and can then target your friends as customers or sell their contact data to third parties for advertising. So when you install an app, pay careful attention to what data it uses. A list of access permissions is shown before you or your child installs an app; check it to see which data the app wants access to. This information is always given at any legitimate app store. So it's advisable to only download apps from established app stores. After you've downloaded an app, you can adjust your phone's security settings. For example, you can deny the app access to your location information.
Children who use a smartphone or tablet all want to install apps – the ones all their friends are using, of course. Whether a particular app is appropriate for your child is something you can only judge by testing the app yourself. If you arrive at the conclusion that the app fits your child's personal development, then you can go ahead and allow your child to use it. The provider and app store usually offer a recommended age, which can serve as a guide. What's important is that parents don't leave it up to the child to pick out and install their own apps; parents should also be there while the children are using them. Be there for your child as an advisor and discover new apps with them, together.
You ask, Teachtoday answers!
Do you have a question about apps that hasn't been answered here so far? Then ask us! You can do this via our contact form or on our social media feed.
Read more in Teachtoday's "App Advisor"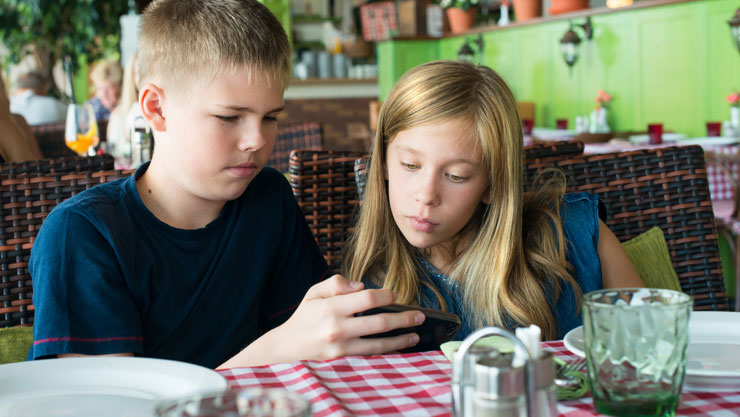 For smartphones and tablets, apps offer many practical services; the small programs have really stirred up the entertainment market for adults and children.
Background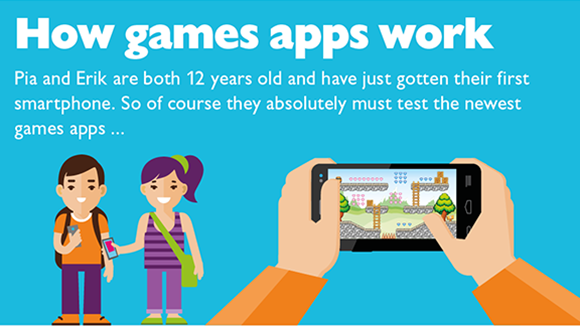 For the developmental psychologist, Jean Piaget, playing was "work for children." Children strengthen important skills such as creativity and teamwork.
Graphic: "How games apps work"
Interview: "Apps offer lots of opportunities"
SCROLLER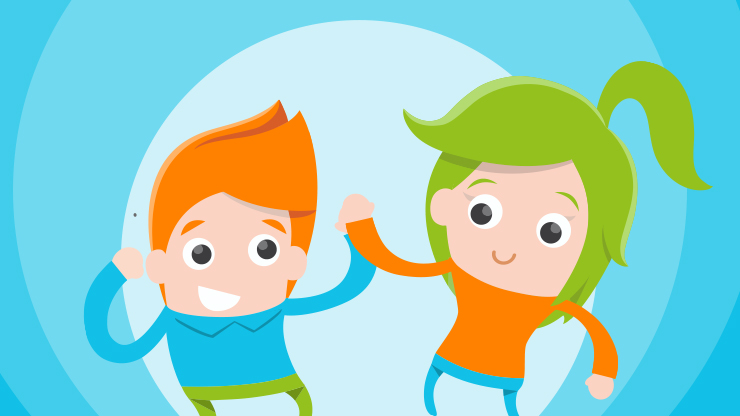 This way to Teachtoday's tips for kids with their first cell phone.
Tips for children
Share this article!
Post the article with one click!
Share