TECHNOVATION Girls
Reading Time: Minutes
Girls are changing the world with technology
Through the TECHNOVATION Girls initiative, girls and young women address a range of issues, including climate change, domestic violence, women's equality and poverty. The program offers students, mentors and parents the opportunity to become part of an international community of problem solvers who use technology for social justice to create change together.

By creating their own mobile apps and other digital projects, students solve problems that affect all of us. Registration for the next season begins in October 2023. Interested individuals can sign up for email alerts.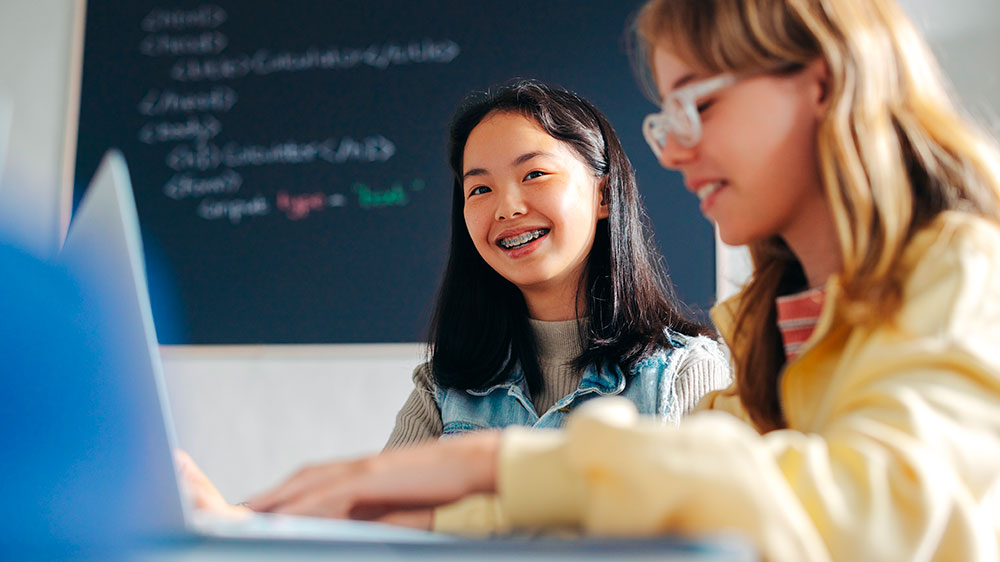 Since 2010, more than 39,000 girls from over 100 countries have participated in TECHNOVATION Girls challenges to create their own mobile apps and that's just the beginning. According to the initiative, 58% of female graduates enroll in further computer science courses following the program and are encouraged to create their own start-up businesses.
Go to project page
Changing the world together